The World Border Security Congress would like to thanks its supporters and sponsors.
Co-Hosted and Supported by:
Supporting Organisations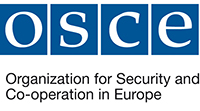 The OSCE is the world's largest security-oriented intergovernmental organization and has a comprehensive approach to security that encompasses politico-military, economic and environmental, and human aspects. Its mandate includes issues such as border security, arms control, THB and illicit goods, promotion of human rights, freedom of the press, and fair elections.
The European Association of Airport & Sepaort Police aims to prevent criminal activity affecting international transport of passengers and cargo; encourage and develop exchange of information among law enforcement agencies at air and sea ports; study policy methodology and endorse best practice; reduce loss of property in transit; improve inter-agency cooperation to counter the threat posed by international terrorism and serious and organized crime; develop and improve security strategies at international air and sea ports; promote exchange of experience and expertise in the field of emergency and disaster management at air and sea ports.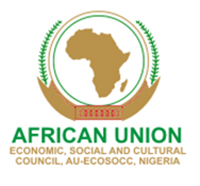 The Economic, Social and Cultural Council (ECOSOCC) was established in 2004 as an advisory organ to the AU composed of civil society organisations (CSOs). The principle of ECOSOCC is for civil society to organise itself to work in partnership with the AU.
ECOSOCC's mandate includes:
Contributing, through advice, to the effective translation of the AU's objectives, principles and policies into concrete programmes, as well as evaluating those programmes – Undertaking studies and making recommendations – Contributing to the promotion and realisation of the AU's vision and objectives – Contributing to the promotion of human rights, the rule of law, good governance, democratic principles, gender equality and child rights – Promoting and supporting the efforts of institutions engaged in reviewing the future of Africa and forging pan-African values in order to enhance an African social model and way of life – Fostering and consolidating partnership between the AU and CSOs – Assuming functions referred to it by other AU organs.
au.int/en/organs/ecosocc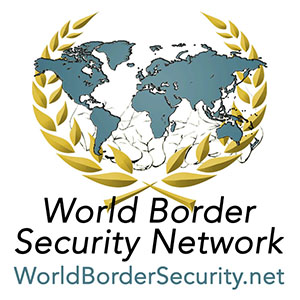 World Border Security Network is a fraternal network of government border professionals. Together we share information, keep up-to-date with the latest threats and share best practise, to help make the world a safer place.
www.worldbordersecurity.net
The IACIPP is the international association of practitioners and professionals involved in the security and safety of critical infrastructure, both physical and information infrastructure.
www.cip-association.org
ISIO – The International Trade Organization is a trade organization for the security industry. A "Trade Organization" is at the top of the heirachy of the industry, which endorses, security exhibitions, conferences, workshops,media, and the full spectrum of business structures.
www.intsi.org
The NS&RC is an elite group of international companies from Europe and the United States who work closely together to provide clever world class solutions in growth markets such as CBRNe, Global Threat Secure Travel, Crisis management and contingency planning, Specialist Design and Build, NS&R Training, Airport and Aviation Security, Cyber Security and data protection, Health Safety and Rescue.
www.nsandrc.co.uk
---
Sponsor:
HENSOLDT is a global high-tech pioneer in the area of defence and security electronics. We are a market leader in civilian and military sensor solutions. In addition, we develop new products for data management, robotics and cyber security by crosslinking existing expertise with software solutions. With a workforce of some 4,400 employees, HENSOLDT generates revenues of more than 1 billion euros per year.
Shuttle Bus Sponsor:

IDEMIA, the global leader in Augmented Identity, has the ambition to provide a trusted environment enabling citizens and consumers alike to perform their daily critical activities (such as pay, connect, travel and vote), in the physical as well as digital space. We provide Augmented Identity for Government clients from Border Control, Police, Identity and clients from Aviation, Financial, Telecom and IoT sectors.
Welcome Reception Sponsor:

Anduril applies artificial intelligence in real world field conditions. That means our Sentry Towers and Ghost UAS are currently deployed in diverse locations actively disrupting criminal cartels and protecting military bases.
www.anduril.com
Networking Reception Sponsor:
At SITA we help governments worldwide to keep their borders secure. We provide a complete set of capabilities to modernize border security. With SITA's solutions, government agencies have the right information at the right time in the right place to make informed decisions. Our automated border solution optimizes the processing of travellers without compromising security.
Lanyard Sponsor:
By enabling access, sharing and analysis of digital data from mobile devices, social media, cloud, computer and other sources, Cellebrite products, solutions, services and training help customers build the strongest cases quickly, even in the most complex situations.
Delegate Folder Sponsor:
MSAB enables border control and security agencies to effectively detect threats and make fast, accurate decisions regarding traveler identities — using mobile device data.
Water Bottle Sponsor:

Smiths Detection, part of Smiths Group, is a global leader in threat detection and screening technologies for aviation, ports and borders, defence and urban security. Our experience and history across more than 40 years at the frontline, enables us to deliver the solutions needed to protect society from the threat and illegal passage of explosives, prohibited weapons, contraband, toxic chemicals and narcotics.
---
Media Partners:
Border Security Report is the industry's premier magazine for the world's border protection, management and security industry policy-makers and practitioners.
www.border-security-report.com
World Security Report is a bi-monthly electronic, fully accessible e-news service distributed to 130,000 organisations globally. It tracks the full range of problems and threats faced by today's governments, armed and security forces and civilian services and looks at how they are dealing with them. It aims to be a prime source of online information and analysis on security, counter-terrorism, international affairs and defence.

WorldSecurity-index is the only global homeland security directory published in English, Arabic and Spanish on the web and in CD network format.
www.worldsecurity-index.com
---
Media Supporters:
Aviation Security International (ASI) is the leading global journal of airline and airport security. For the past 20 years it has been the industry's source of aviation security editorial and incident analysis, delivering independent incisive, must-read articles and opinion pieces, together with reviews of hijackings, acts of sabotage and unruly passenger behaviour via our Air Watch section. ASI has included interviews with politicians and hijackers, highlighted emerging technologies and has constructively challenged many of the industry responses to acts of terrorism.
www.asi-mag.com
BiometricUpdate.com is the leading news property that publishes shareable breaking news, analysis, and research about the global biometrics market. We provide the most original reporting and market research in the sector, vis-a-vis the Web and an exclusive daily newsletter, that focuses on global developments in biometrics technology, including: fingerprint identification, voice, iris, and facial recognition, civil and criminal ID and video surveillance.
Homeland Security Research Corp. (HSRC) is an international market and technology research firm specializing in the Homeland Security (HLS) & Public Safety (PS) Industry. HSRC provides premium market reports on present and emerging technologies and industry expertise, enabling global clients to gain time-critical insight into business opportunities. HSRC also provides customized business reports to major corporations and governments, based on diverse information sources, a vast network of connections, and expertise in international market analysis. As the only firm focusing on Homeland Security we accumulated extensive knowledge on global markets, technologies, market trends, leading players and regulations.
www.homelandsecurityresearch.com
A dedicated media provider for security and technology professionals, as well as end-users across multiple channels. Stay updated by downloading the MySecurity Media app now! www.mysecuritymedia.com
Connecting security and technology professionals to the latest events, education and technology across a global security domain. www.mysecuritymarketplace.com
---
Owned & Organised by:
Torch Marketing is an integrated international b2b marketing and event organisers that offers a complete range of event, marketing and PR services.
www.torchmarketing.co.uk