Álvaro Rodríguez Gaya
Head of Strategy and Outreach, European Migrant Smuggling Centre, Europol
Álvaro Rodríguez Gaya is a Senior Specialist working for EUROPOL (European Police
Andy Smith
Director, Global Government & Industry Relations, Border Management & Immigration Services, SITA
Andy Smith has been delivering IT and Telecommunications solutions to the aviation
Angeliki Aloupi
Director of the Committee of Prevention and Management of Social Exclusion – Hellenic Community for
Angeliki A. Aloupi MSc in Psychology, is a graduate of the Philosophy,
Angelisa Corbo
Border Adviser, OSCE
Angelisa Corbo is Border Adviser at the OSCE Transnational Threats Department- Border
Brian Cooper
President & Chief Operating Officer, Global GRAB Technologies
Brian Cooper is the President & Chief Operating Officer of Global GRAB
Capt Junaid Abdullahi
Exeuctive Secretary, Border Communities Development Agency, Nigeria
Captain Junaid Abdullahi is an indigene of Kazaure in Jigawa State. He attended
Christopher Gilliland
Director, Innovative Travel Solutions, Vancouver Airport Authority
Chris Gilliland is a transportation executive with over 18 years of experience
Dinush Frings
Chief Operations Officer, European Association for Biometrics
Dinusha Frings is Chief Operations Officer at the European Association for Biometrics
Dr Olomu Babatunde Olukayode
Deputy Comptroller of Customs, Nigeria Customs Service
Dr Olomu Babatunde Olukayode was enlisted into the Nigeria Customs Service in
Dr. Aikaterini Poustourli
Scientific/Technical Officer, Capacity Building, IHU-ΔΙΠΑΕ, Greece
Dr. Aikaterini POUSTOURLI is a Member Advisory Group of H2020 projects, a
Florian Forster
Head, Immigration and Border Management (IBM), Department of Migration Management (DMM), Internation
Since August 2014, Mr. Florian G. Forster (50) serves as the Head
Gerald Tatzgern
Head of Central Service Combating Human Smuggling and Human Trafficking, Ministry of Interior, Crimi
Mr. Gerald Tatzgern is working at the Criminal Intelligence Service of Austria
Guido Ferraro
Project Leader, Transport and Border Security Unit, Joint Research Centre, European Commission
Guido Ferraro, holds a Degree in International Law, a Master in Management,

Heiko Werner
Head of Security Group, Federal Office for Migration and Refugees, Germany
Helio Freixial
Smart Borders (EES – ETIAS) national project manager, SEF – Portuguese Immigration and Borders Servi
IT Project Manager in the area of borders, immigration and asylum, from

Inesa Nicolaescu
Associate Border Security Officer, Transnational Threats Department | Border Security and Management
Iryna Sushko
Executive director, Europe without barriers, Ukraine
Iryna Sushko, Executive Director of "Europe without Barriers", Ukrainian think tank based

James Garcia
Assistant Director – Global Targeting Advisory Division, U.S. Customs and Border Protection, U.S.A.
James Nye
Assistant Chief Constable, Devon & Cornwall Police, UK
Jim has been a serving police officer in Devon and Cornwall Police
Jose Bondía
Head of National Coordination Centre - EUROSUR, Guardia Civil, Spain
Lieutenant Colonel Jose Bondía works as head of the National Coordination Centre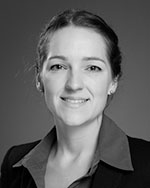 Judith Knopfli
Program Manager, International Organization for Migrations (IOM), Niger
Ms Judith Knöpfli works as a Project Manager in the Immigration and
Karel Pelan
Assistant Director, Terrorist Networks Sub-Directorate, Counter-Terrorism Directorate, INTERPOL
Mr. Pelan graduated with honours from the Czech Police Academy and has
Katerina Koukouvaou
Archaeologist, Hellenic Ministry of Culture and Sports, General Directorate of Antiquities and Cultu
Katerina Koukouvaou is an archaeologist at the Ministry of Culture and Sports
Kingsley Nna
Senior Special Assistant to Abia State Governor on Niger Delta Affairs
Comrade Kingsley Nna is the Senior Special Assistant to Abia State Governor

Manoj Kumar
Second in Command, Border Security Force, India
Manoj Kumar is a Second in Command in Border Security Force and
Matus Kapusta
Business Unit Director, Innovatrics
As a Business Unit Director at Innovatrics, Matus Kapusta currently manages a
Mile Milenkoski
Senior Counsellor, Ministry of Foreign Affairs, Republic Of North Macedonia
Mile Milenkoski is currently employed as senior adviser at the Department for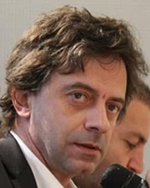 Nelson Goncalves
Senior IBM Specialist and Manager of the IOM African Capacity Building Centre, IOM, Tanzania
Nelson Goncalves is the Senior IBM Specialist and Manager of the IOM/UN
Nicolas Phan
Market Manager Border Control and Passenger Flow Facilitation, IDEMIA
Nicolas has spent his entire career so far in the security industry
Olasunkanmi John Oba
Nigerian Representative, AU-ECOSOCC
OBA OLASUNKANMI JOHN ADEBUSUYI, is a graduate of Computer Science from the
Olivier Onidi
Deputy Director General, Directorate-General Migration and Home Affairs, European Commission
May 2016 Olivier Onidi is Deputy Director General of the Directorate-General Migration
Orfeas-Konstantinos Sotiriou
Expert in Antiquities Smuggling Phenomenon/Cultural Heritage Protection and National School for Publ
Paul Bazzano
Vice President of Sales & Business Development, Global GRAB Technologies
Paul is the Vice President of Sales, Business Development & Marketing for
Peter Campbell
Assistant Director: British School at Rome
Peter Nilsson
Police Commissioner, Head of Airpol, Europe
Peter Nilsson is a Police Commissioner, Project Manager and Head of Airpol.
Radu Pop
Head of Sales, Infrastructure and Frontier Security Solutions, Airbus Defence and Space
Mr. Radu Pop is Head of Sales for Infrastructure and Frontier Security
Rear Admiral Ashraful Hoq Chowdhury
Director General, Bangladesh Coast Guard Force
Rear Admiral Ashraful Hoq Chowdhury, ndu, afwc, psc has joined Bangladesh Coast
Rein Süld
Program Manager, Information Technology & Development Center Estonian Ministry of the Interior (SMIT
Mr. Rein Süld is the Program Manager for the Information Technology and
Rocco Messina
Head of the Border Security and Management Unit, United Nations Office of Counter-Terrorism, Counter
Rocco Messina is currently heading the Border Security and Management Unit at
Sean Buckley
Program Director, Parsons
Mr. Sean Buckley, PMP manages Parsons U.S. Customs and Border Protection (CBP)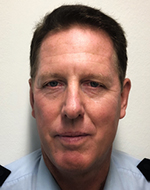 Senior Chief Inspector Hans-Peter Wagner
Project Manager for International Cooperation, Federal Police, Germany
Hans-Peter Wagner has been a member of the Federal Police in Germany
Tasiu Sanusi Saulawa
Deputy Superintendent, Nigeria Customs Service
Tatiana Kotlyarenko
Adviser on Anti-Trafficking Issues, Office for Democratic Institutions and Human Rights at the Organ
Tatiana Kotlyarenko is the Advisor on Anti-Trafficking Issues at OSCE/ODIHR since 2016.

Tony Stefan Mihaitoaia
Senior Border Management and Security Adviser, International Centre for Migration Policy Development
Mr. Tony Mihaitoaia graduated the Romanian Border Police School in 1999 and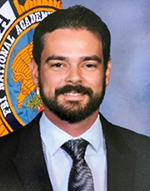 Valdecy Urquiza
Assistant Director, INTERPOL, France
Valdecy Urquiza is a Commissioner at the Brazilian Federal Police (BFP) and
Vassiliki Simi
MSc of Laws, International Law and Legal Studies, National School for Public Administration and Loca
From 2019 until today, she has been a Student at the National
Vladimir Pivovarov
National Coordinator, National Coordinative Centre for Integrated Border Management, North Macedonia
1992-1995 Chef of Regional Police – Kumanovo 1997-1999 Adviser of Ministry of Education 2002-2005