Senior Chief Inspector Hans-Peter Wagner
Project Manager for International Cooperation
Federal Police
Germany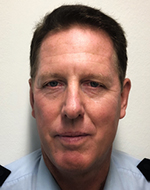 Hans-Peter Wagner has been a member of the Federal Police in Germany since 1978. He has completed all management functions in the middle management level in the field of border police and was tasked for 4 years at the Federal Police Academy as a subject teacher for operations and management teaching.
After a one-year assignment as part of a United Nations police mission in Bosnia-Herzegovina, he continued to focus on promoting co-operation among the ten Baltic Sea states in the BSRBCC (Baltic Sea Region Border Control Cooperation). As a Project Manager, he led the German BSRBCC Presidency in 2009. After a lengthy stay in a bilateral project in Saudi Arabia, he is now tasked again in the Project Management of the German BSRBCC Presidency for 2020. He also has profound experience in international border police cooperation as a temporary evaluator of the EU Research Executive Agency and in Project Management in cooperation with Frontex.