dr.Gabor Kemeny
Project coordinator
OSCE Mission to Skopje
former Yugoslav Republic of Macedonia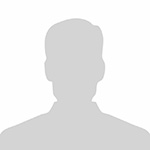 Dr. Gabor Kemeny is working as a Project-coordinator at the OSCE Mission to Skopje. He is responsible for the implementation of a Small Arms and Light Weapons (SALW) project which aims to increase the security of the SALW stockpiles and to decrease the risk of weapon proliferation. He is also closely involved in the development and the implementation of border security related projects. Gabor previously worked as a senior police officer (ltc.), as a Head of Police Project Unit at the EUPOL Mission in Afghanistan, as a Border and Migration Adviser at the OSCE Mission to Skopje and fulfilled various, security related consultancy positions. His main portfolio is cross-border information exchange. He graduated as a Master of Laws and currently participating in the Frontex implemented European Joint Master's in Strategic Border Management project as a student.